Having a blog can be fun and having one that can bring in a little bit of extra cash is even better! I am providing the tools I used to start this crazy venture and if you are interested you will find benefit in knowing how to from the start! This post does contain affiliate links and you will learn about them when you start this venture. Just know that this means that if you click on the link and decide to use them, I get paid a small commission for the referral. You will find, that is a common practice for bloggers that want to monetize their blogs. For me it helps pay the cost of running this DIY blog! So thanks for your support in advance!
Disclaimer: this post is updated with any new and improved information as technology advances. So PIN IT and come back to check it out again!
Let's get started.
Hosting Your Blog Site and getting Your Domain
In order for you to start your blog, you need a hosting company. I use SiteGuard. They are top notch, recommended by WordPress and very helpful. It cost's only $3.95 per month to join and it includes:
FREE Domain Registration
FREE SSL Certificate
Automatic WordPress Installs
24/7 Support
You want to use the WordPress.ORG version as this is considered self hosted which means that YOU own the content. Unlike the .com version where you don't own the content and anything could happen, even losing all your hard work without recourse.
Choosing a Blog Theme
There are many options here. WordPress offers free themes or you can search the internet for themes. There literally are thousands and can be overwhelming. The important thing to check for is:
Number of users – this lets you know just how popular the theme is and chances are if thousands are using it then it must be good
Features – check out the sample they provide. Does it look like you want your blog to look like? Are there options for different styles?
Support – I can't stress this enough. Does it come with support? How long does it last? What do others say about their support (check them out on Facebook)?
Do they update it frequently? – if they have not had updates in a long time then Don't use it. Things change very rapidly online as you know. So don't be stuck with something that suddenly becomes obsolete and doesn't work anymore.
I have used the Emilia theme. It has 4 different looks to choose from. I'm using the Feminine one. It has many options for choosing how your site will look. Their support is good (one day turnaround in most cases). They have excellent documentation and videos to help you learn fast.
Powered by Creative Market
I currently use Newspaper offered by Themeforrest. It is a bit more technical though.
Also worth a mention, WordPress has updating to Gutenberg design. You can still use classic version with a plugin, but you want to be sure your theme is at least compatible with Gutenberg.
Security and Backup for your Blog
Two very important features you need to have when you begin. I've had many bots try to hack in and I've also had to restore to a previous version due to a plugin that went haywire. I recommend:
Wordfence (from WordPress) – security
WPBruiser (from WordPress) – security
UpdraftPlus Backups – Backup
SEO for your Blog to be seen
I use All in One SEO to optimize my content for Google searches. It adds the information below your post so that you can add keywords to your title, description for both main and social settings. This is a VERY Important piece for your website to be found on Google.
Let's get Social
There are so many aspects of running a blog but being social is what it is all about! As you well know, there are many platforms for sharing, Pinterest, Instagram, Facebook, Twitter, Youtube and so on. So how do you connect your blog with them? It is very easy using Social Pug. It's so easy to use. Just put your links to your social sites and BAMM there you go. You customize your sharing buttons, where they show up, etc. Very much worth it!
Subscribers and How to get them to your Blog
Ok so now you have it all set up and are ready to start posting. WAIT! Let's not forget that you are going to want to capture everyone that reads your blog so you can keep them coming back through email. In the future you will also use this list to market to if that is your goal.
The Most important thing to have on your home page (the first page most readers go to) is you About Me information AND your SUBSCRIBE form. This gives readers the ability to sign up for notifications on new posts and offers from you at a later date.
There are many companies offering this solution for you. I recommend ConvertKit.
Easy to use and easily customizeable was what made me decide to go with them. They have a FREE trial period so you have nothing to lose!
I HIGHLY Recommend JenniferMaker's List Love Course. She goes over the details of why and how to set up your email list. I went from 0 to 100 literally overnight half way through the course! She is an amazing teacher. Sign up and get this course first thing! Your email list is your bread and butter!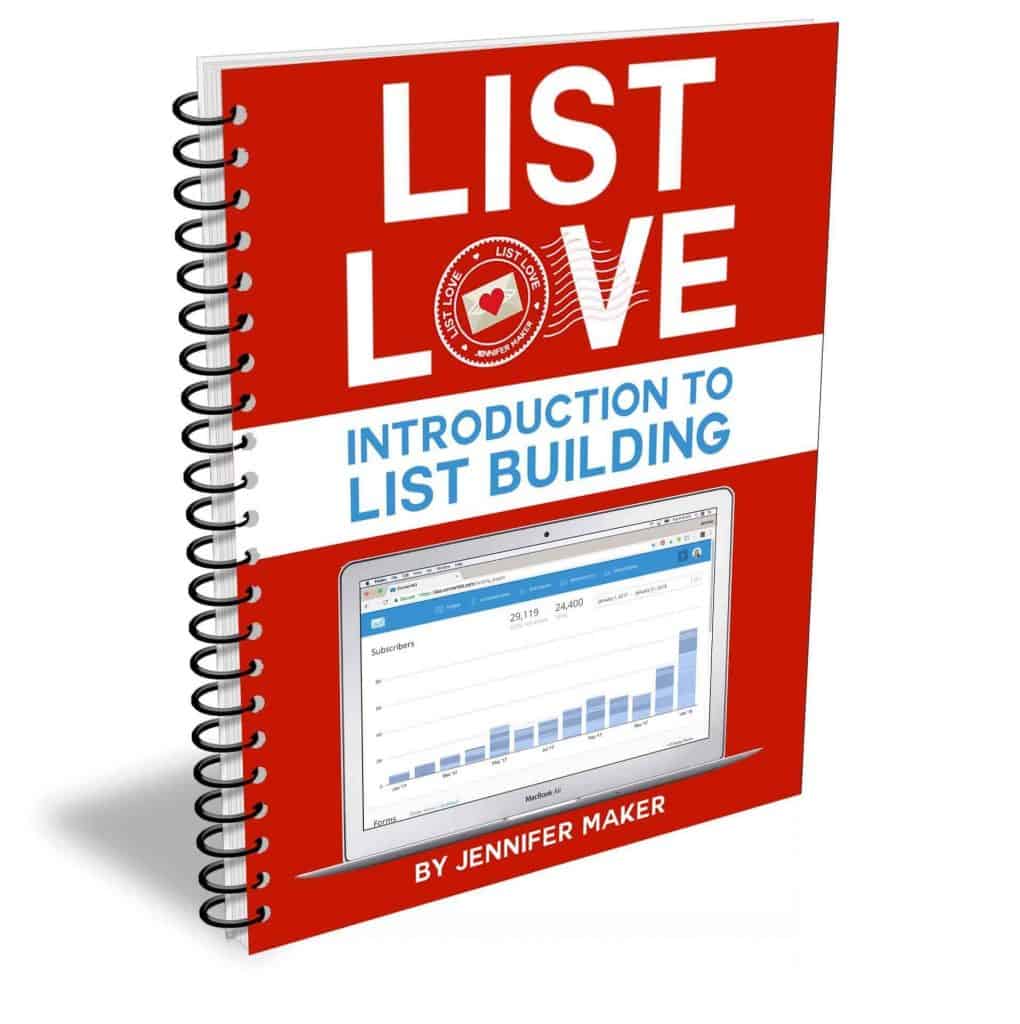 Whatever you choose – remember this is a VERY important step – get those subscribers and their emails! Both also keep you compliant with laws governing blogs.
A Few Blogging Bonuses
So there you go. You are all set. Now get to writing great quality content for your audience. Remember there are basically two types of bloggers.
Blog for fun – it's more like your persona journal. You don't really target anyone specific. You just write what you feel like writing!
Blog as a Business – this is more directed towards monetizing your blog. Who doesn't want to get paid for their efforts? BUT, just keep in mind this will be a business and will take time to grow and become profitable. There are many bloggers that tell you they made X,xxx their first month blogging – I am very skeptical about these. First of all, from what you've already read, it is going to take you about a month to get it set up and running. Then you need to have content and plenty of it to keep subscribers coming back.
It is true that if you have a plan and set it in action, you will reap the benefits sooner than others. But it is not a get rich quick business for all.
So whether you blog for fun or for a business, these are a few things I learned along the way that helped me.
Tailwind – Tailwind does the time consuming part of scheduling your posts to Pinterest and Instagram which drive people to your blog. You may have ended up here by clicking on a post that was scheduled by Tailwind! Their product is so easy to use on desktop, mobile, or tablet. They have so many features and is very easy to use. If you click on the link you will get a free month!
TinyPNG – Free Plugin for WordPress that automatically compresses your photos when you upload them to WordPress.
YellowPencil – no need to learn coding. This Free plug in allows you to edit your blog very easily within any template.
Free Stock Photos" target="_blank">Free Stock Photos so very important to creating your brand. Free Stock Photos" target="_blank">IvoryMix has done a beautiful job in creating absolutely stunning images for your use on your blog. You won't find any better images than what is offered here. They also have paid ones for a more niche specific area. The designs upload to Canva very easily.
RelayThat – Making Branded Photos for Pinterest, Instagram, Facebook and more.
Now these are all the tools I use and I learned how to use them in the setup through Heather and Pete Reese's blog course here:
I gained so much information and wanted more so I signed up for their 30 day Blogging Blastoff Class. It is more information day by day on setting up your blog, what to do, where to go, etc. They also provided excellent support in their Facebook groups.
There you have it! That's the beginning nuts and bolts of creating your blog. Stay tuned for more tutorials and help as I continue to build mine!
Let me know in the Comments below what else you would like to know about concerning blogging. I'm happy to help where I can!