DIY Rental Renovation Flip
Have you ever had a home that you rented out and then wanted to sell because you were moving out of state? Well I have and let me tell you that was no picnic! I decided to do a DIY rental renovation flip and here is everything I did to accomplish it.
We had a modestly small 1300 square foot house with three bedrooms, kitchen, living room and two bathrooms. It also had a screened in porch off the back. Really cute little house in a quite small neighborhood in Cantonment, FL.
This post may contain affiliate links and we may earn compensation when you click on the links at no additional cost to you. For additional information, please see my full disclosure policy.
Over the course of about 3 years we had a few renters in it and each one wanting to paint and make it their comfy cozy little home. We pretty much allowed painting but nothing structural to be changed. We had to do necessary repairs such as replacing some plumbing lines that were old and caused a leak that damaged the carpet and some updating of bathroom and kitchen faucets and things like that. We kept up with it as much as we could and as we were told of issues that needed fixing.
Once my hubby got a job out of state, we made the decision to sell our main home and I moved into the rental so I could fix it up and put it up for sale. Wow! I was just amazed at how much work the little house needed. It basically needed a full gut of almost everything except the walls and I managed to save the kitchen cabinets.
This is everything I did over the course of a year mostly by myself and with the help of one contractor!
Paint – You name it I painted it!
Every room got a fresh new coat or two or three of paint. One of the bedrooms had a dark pink paint color that took forever to cover with three coats AND Kiltz. The rest of the rooms took two coats. Most of the molding and doors were a stained wood and I opted to paint it all. It just finished off the look and made it all look clean and new.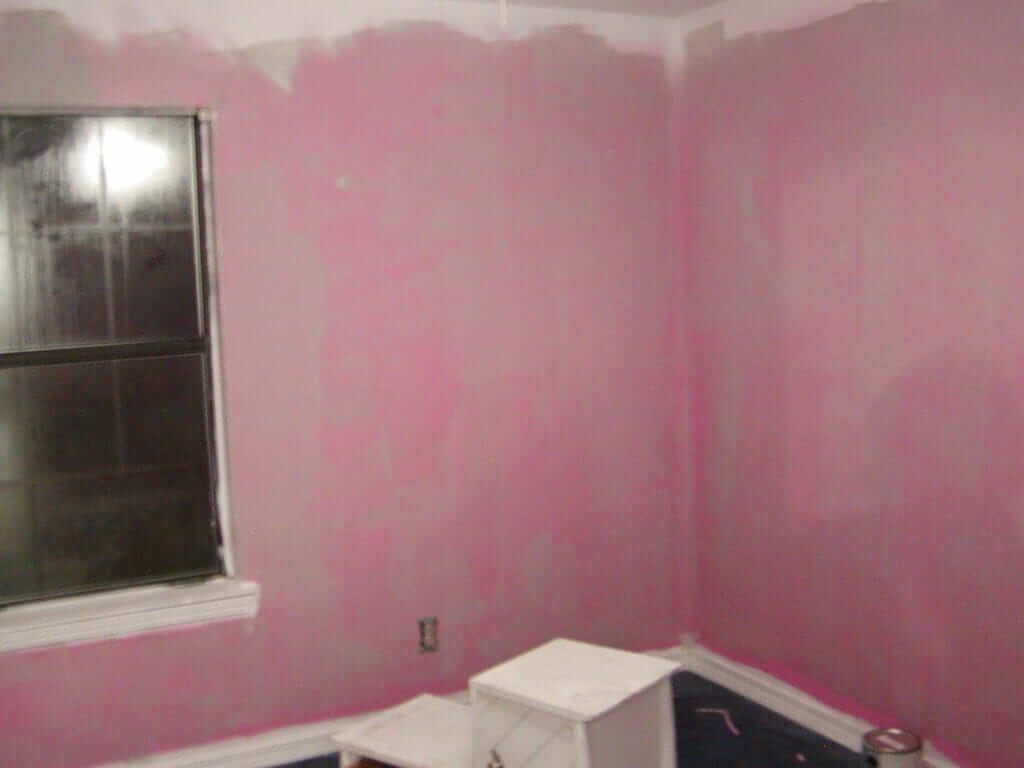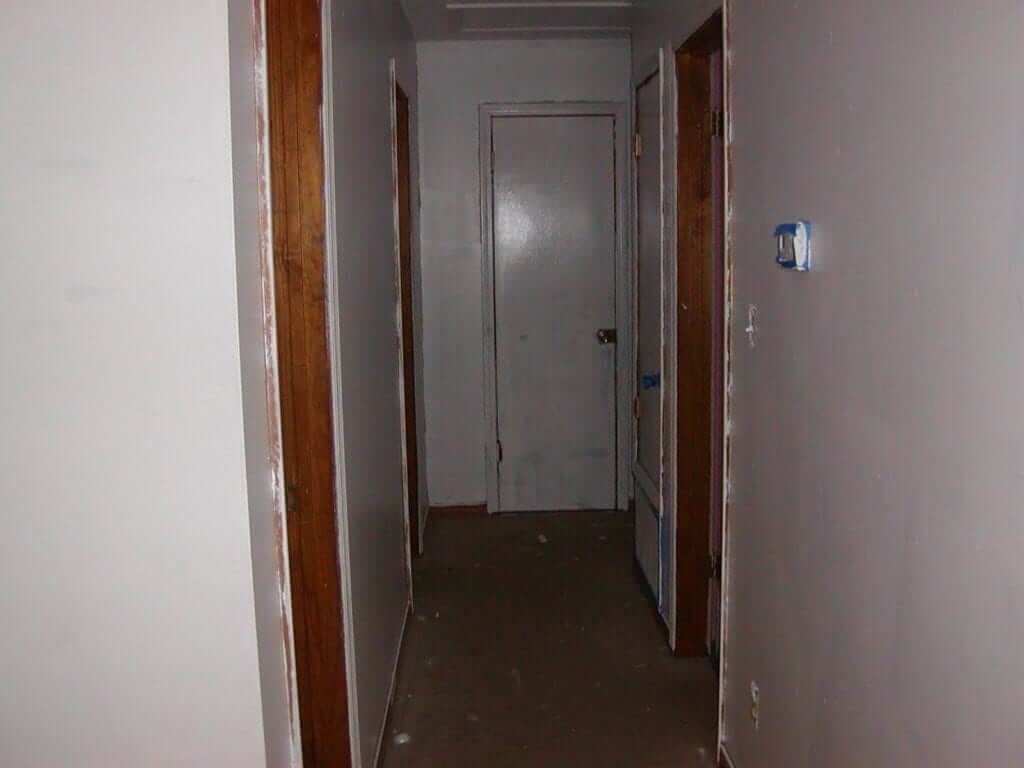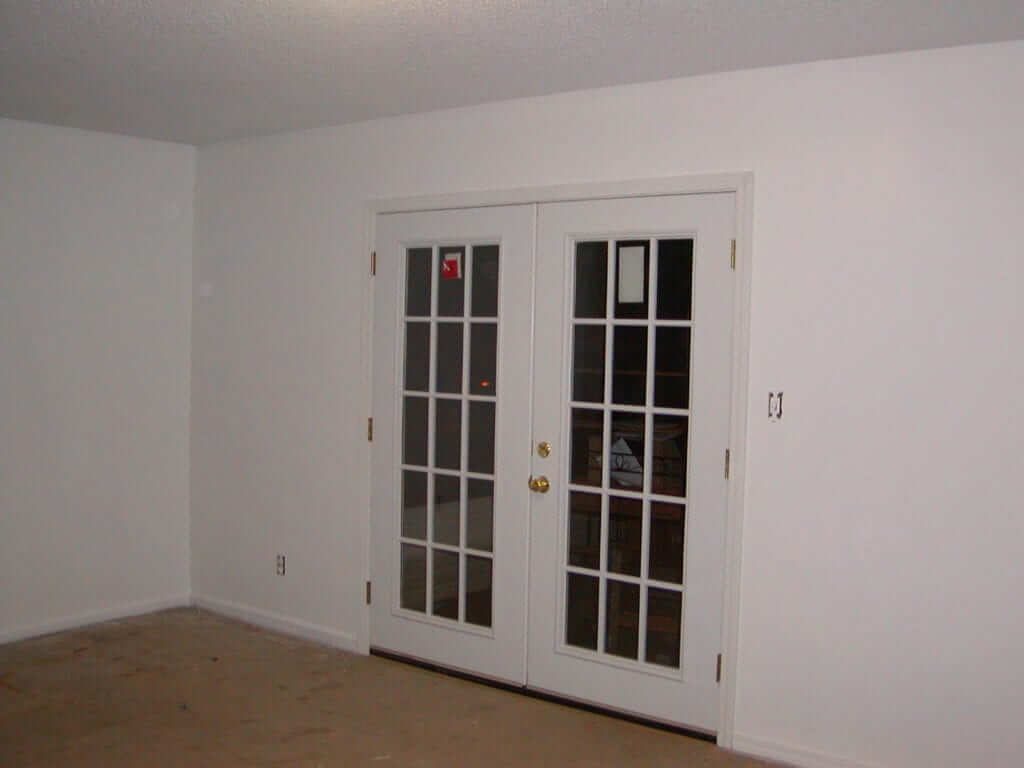 I hired a contractor to install French doors in the living room going out to the porch and a new front door. I think this was the best money I spend on the renovation. The front door was old and scratched up from animals and the back door was a very shoddy sliding glass door.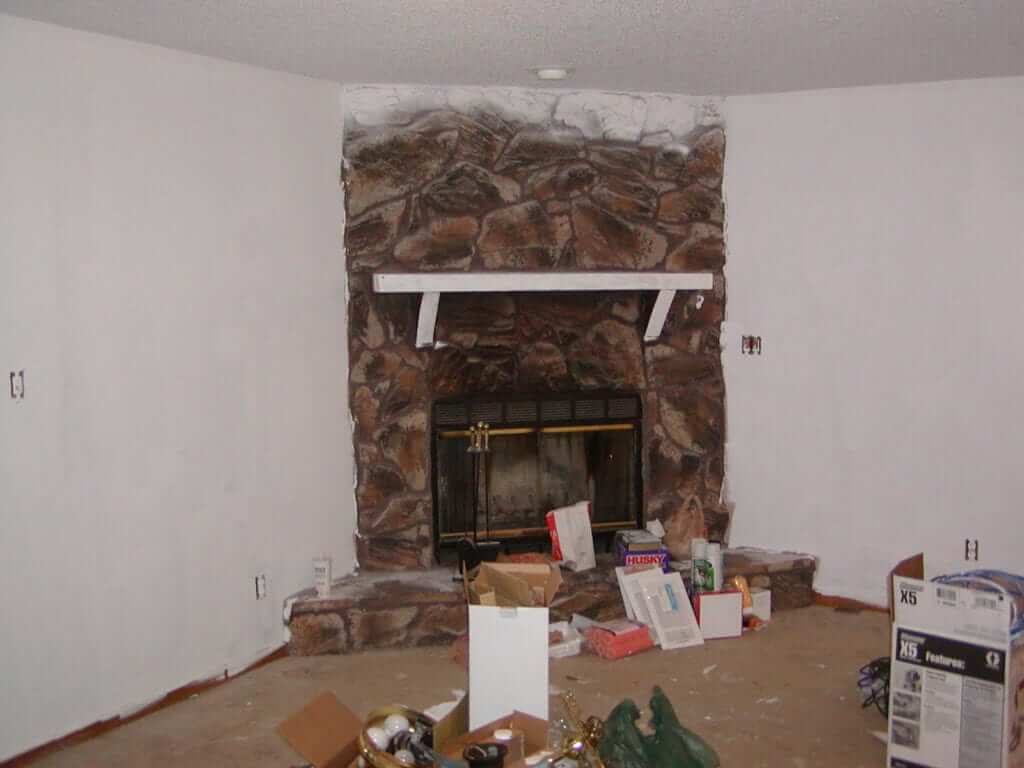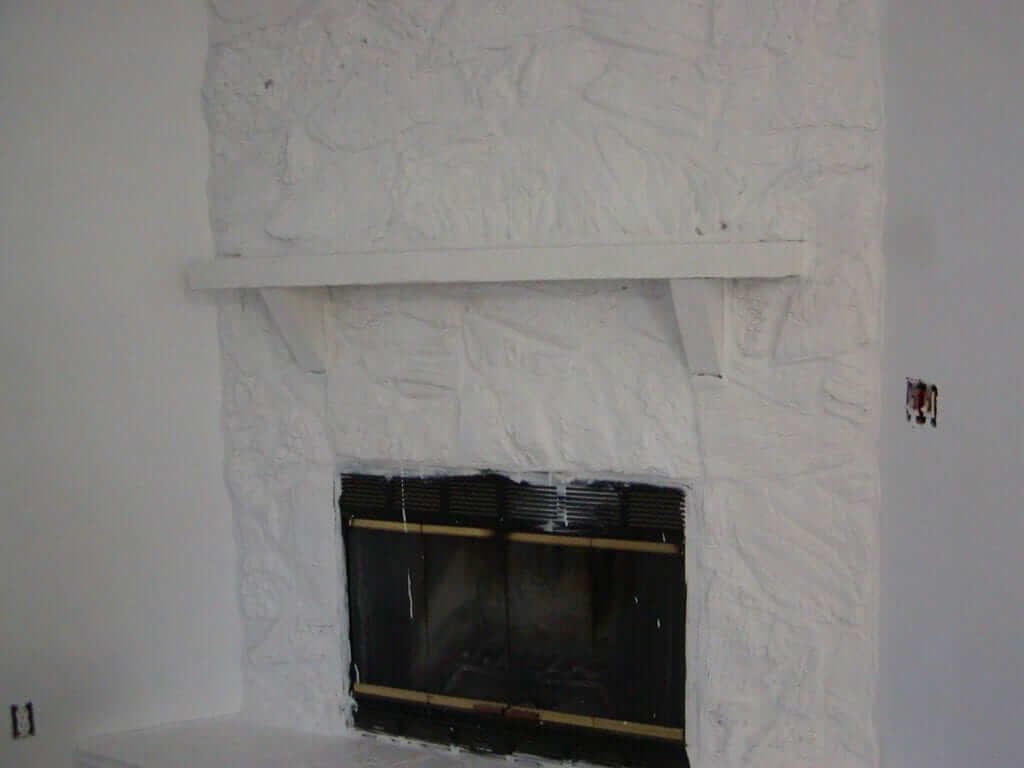 The fireplace that was all that ugly brown rock got covered with white paint and the innards was coated with fireproof black paint. The class cover was cleaned up, spray painted with fireproof paint and reinserted.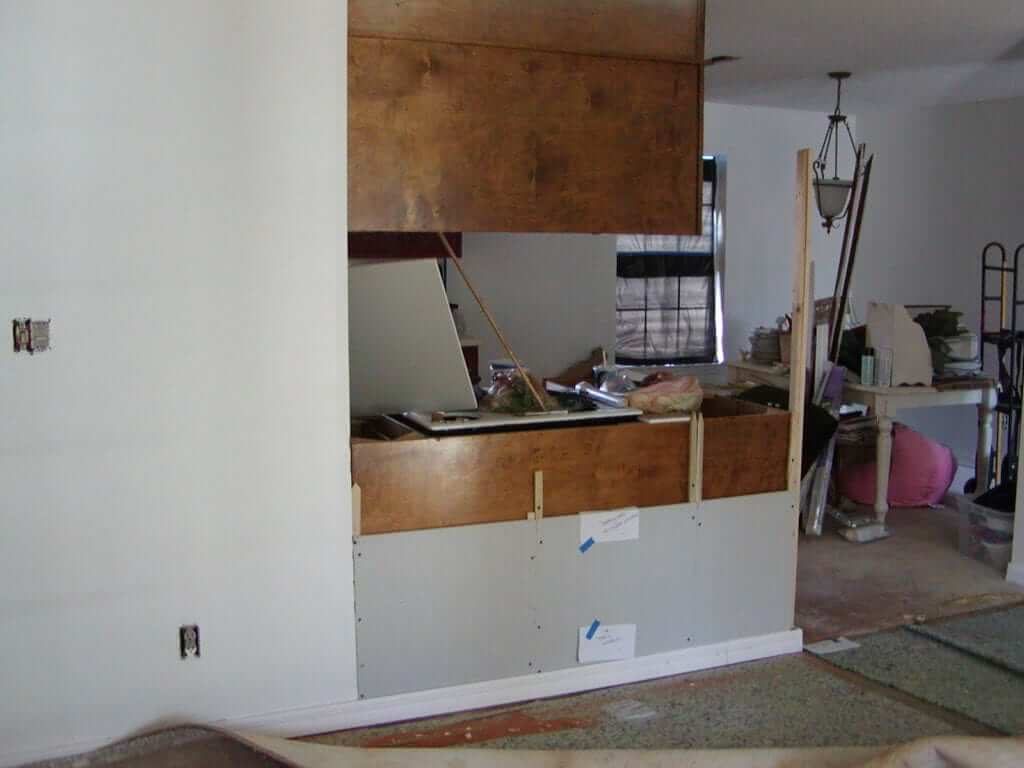 The kitchen had an opening to the living room which caused the living room to not have enough walls in which to place the furniture so I closed it up. I used the proper backing for stoves and dry wall so that I now had a complete wall where I could easily place a decent sized sofa.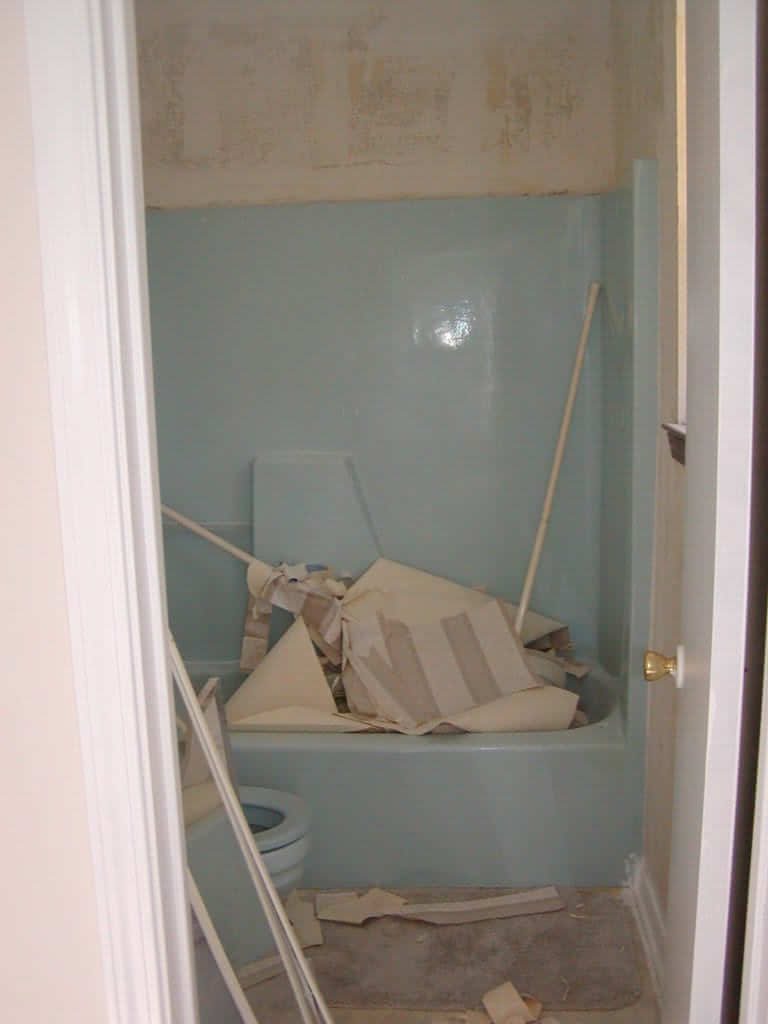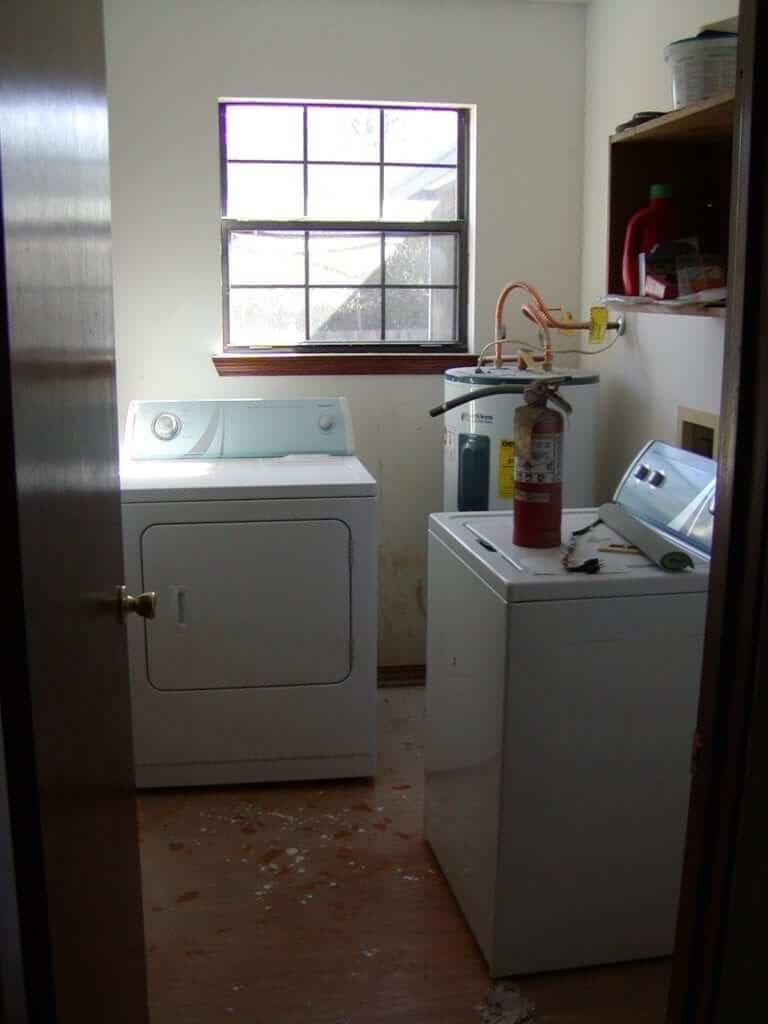 I painted the bathrooms and replaced the faucets and the flooring with vinyl square peel and stick and hung new shower curtains. I painted the laundry room and installed used but newer appliances.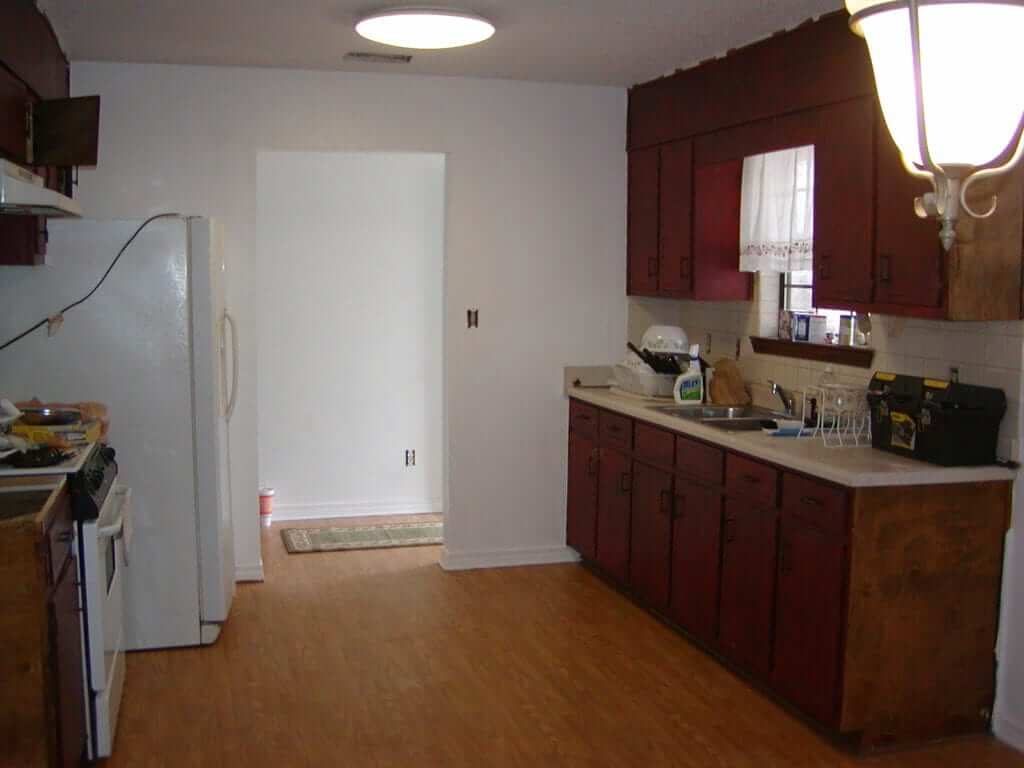 In the kitchen, I washed and lightly sanded down all the cupboards and painted them with a barn red satin paint. I then covered them with a black brixwax and replaced all the hardware with nickel ones.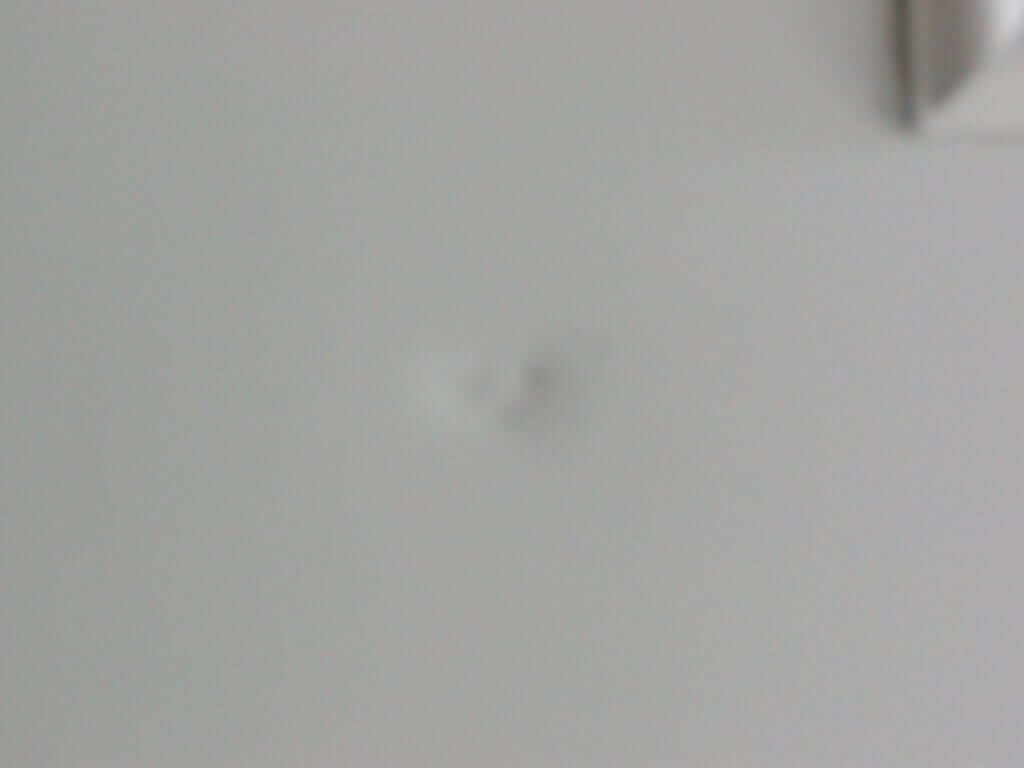 I sanded, primed and painted a ding on the refrigerator door and replaced the light that hung over the kitchen table.
By the time I was done, this little house looked brand new. I was very pleased with the result of all my labor. The total cost to renovate was less than $1,900 and the bulk of the expense went on the new doors.
Even though the house was not purchased with flipping in mind, it certainly went through all the steps a flipper would go through.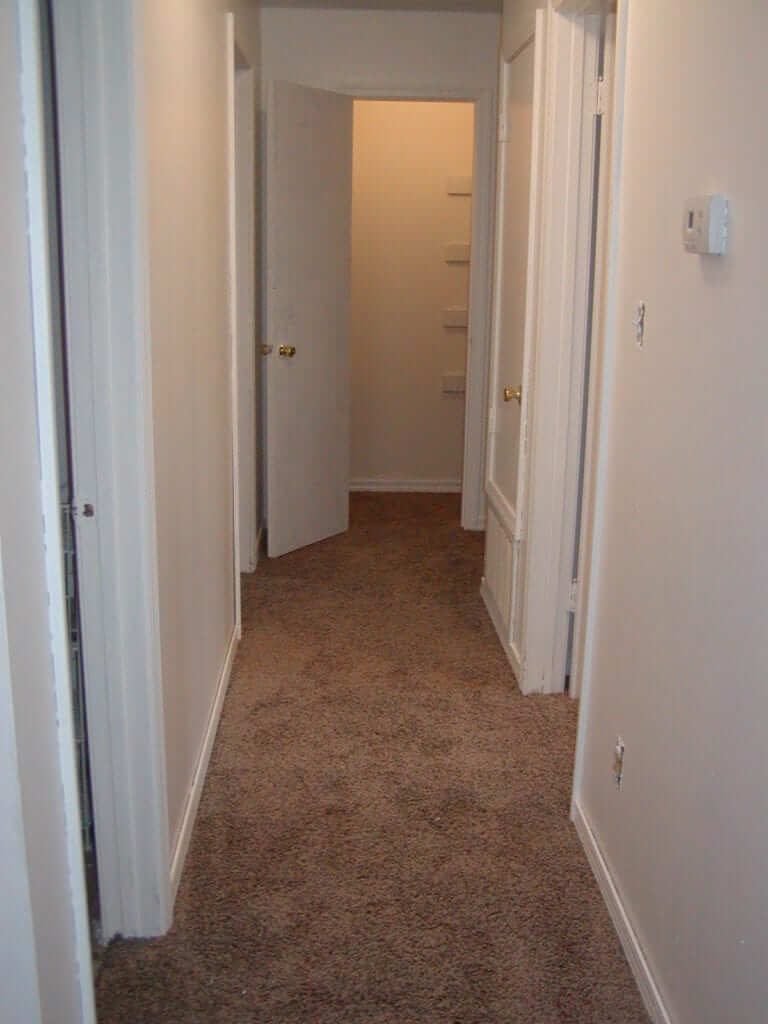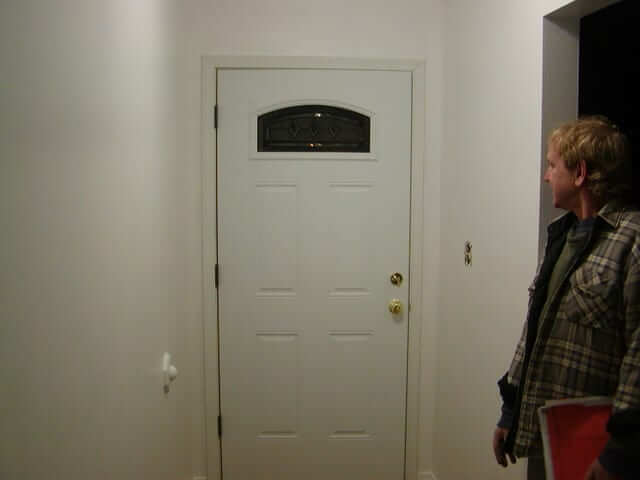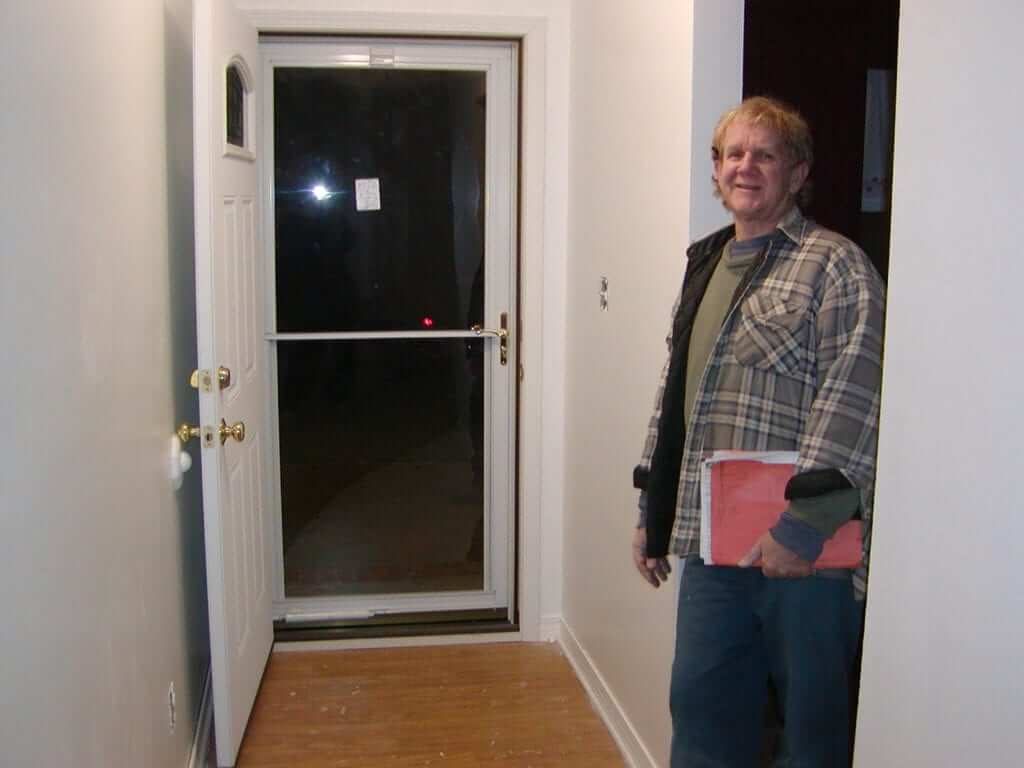 It was a lot of work and most was done by little me! I learned a lot during this process! It was my first ever flip of a rental. I think I'd do it again.
Would you take on a challenge like this? or have you? I'd love to know all about it!
Pin It for Later