I love to paint old furniture to make it look fresh and clean! I have often met opposition doing this until they see the outcome. I'm sharing a rather easy DIY Painted bed frame I did to show you the steps and how easy it is to do.
This post may contain affiliate links and we may earn compensation when you click on the links at no additional cost to you. For additional information, please see my full disclosure policy.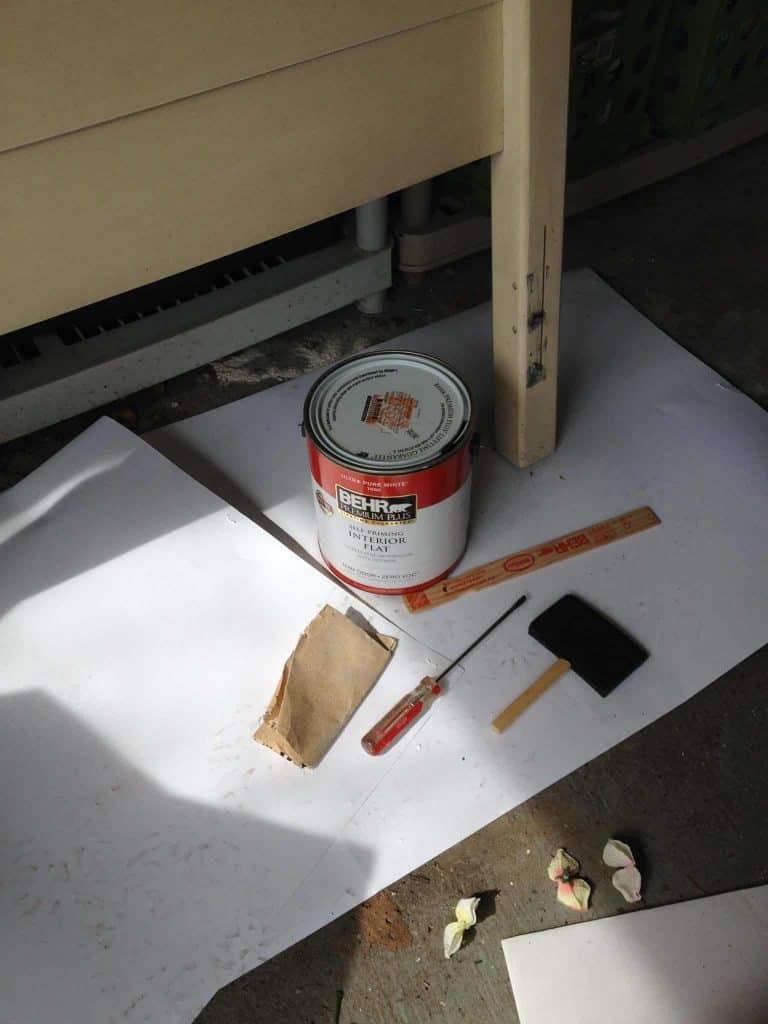 These are the supplies I use for all my painted furniture.
flat white paint
sandpaper
screwdriver to open paint
For this project I used Behr paint. I use flat paint because it tends not to show imperfections, is easy to repaint with multiple coats, and does not tend to scratch off accidentally as much as glosses do.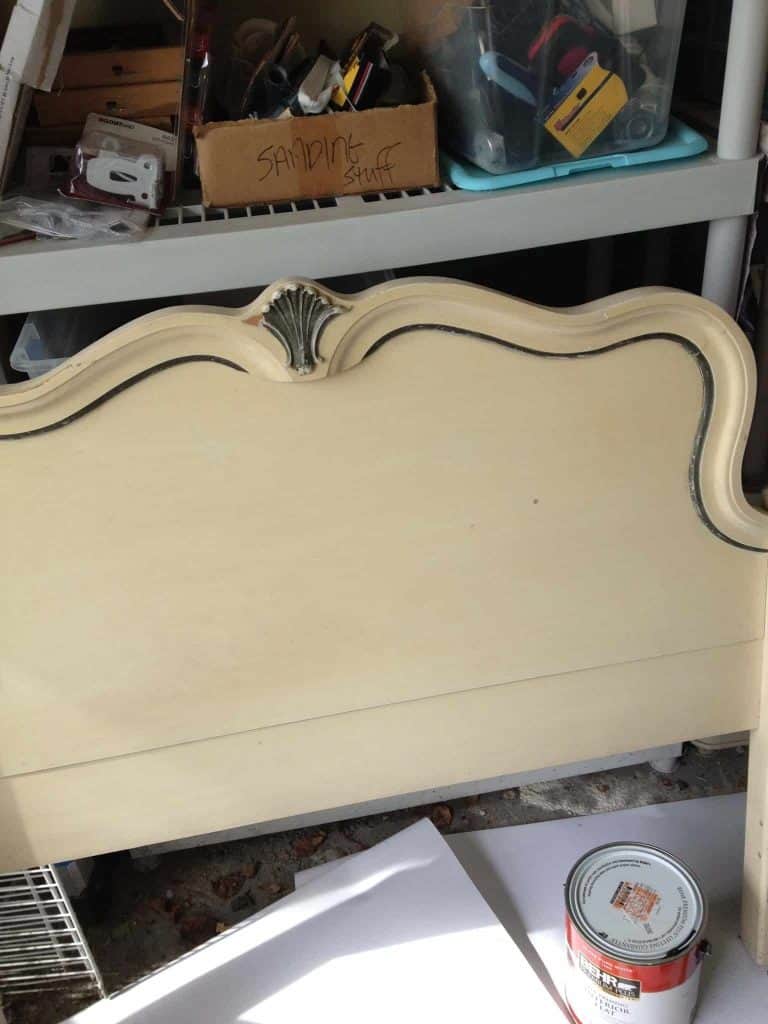 First I sand down the whole piece to knock off any grime or sheen it has. I apply the paint in two to three coats. Depends on what color or wood you are painting. This required 3 coats. The first coat is just a quick coat to get the whole piece covered. I let it dry thoroughly. The apply the second coat for coverage and if you can still see the under coat, then apply a third coat.
Since I tend to end with a more shabby look, I leave imperfections but you can certainly use Spackle or wood filler to make the piece smooth. As you can see I use my brushes until they fall apart!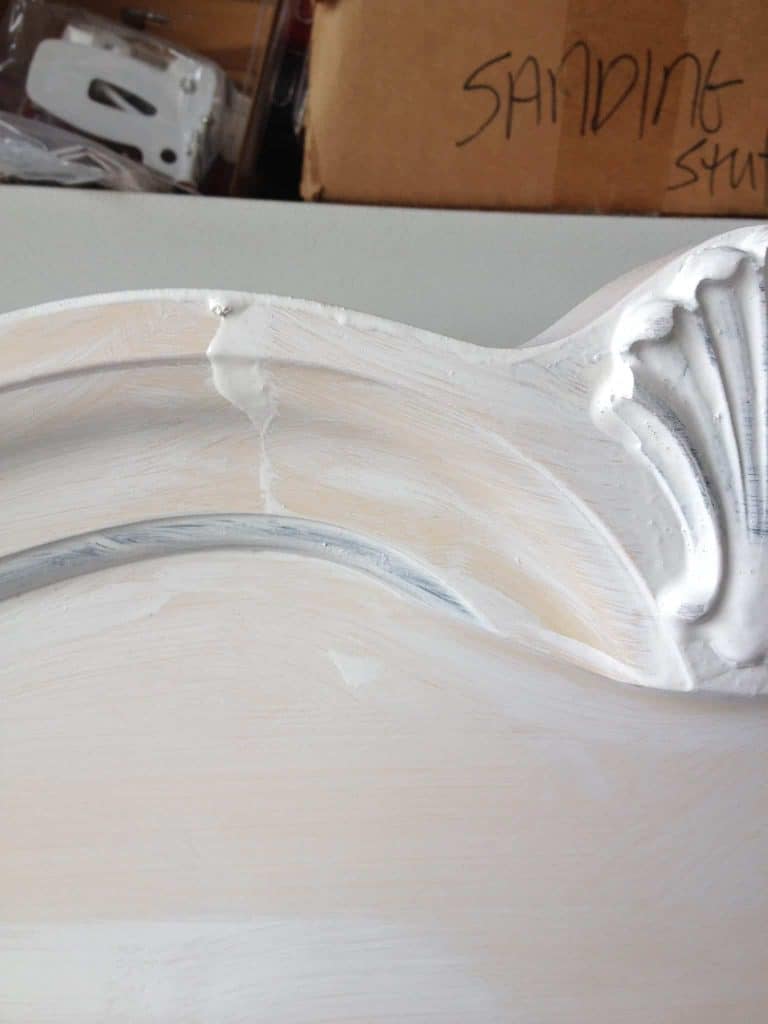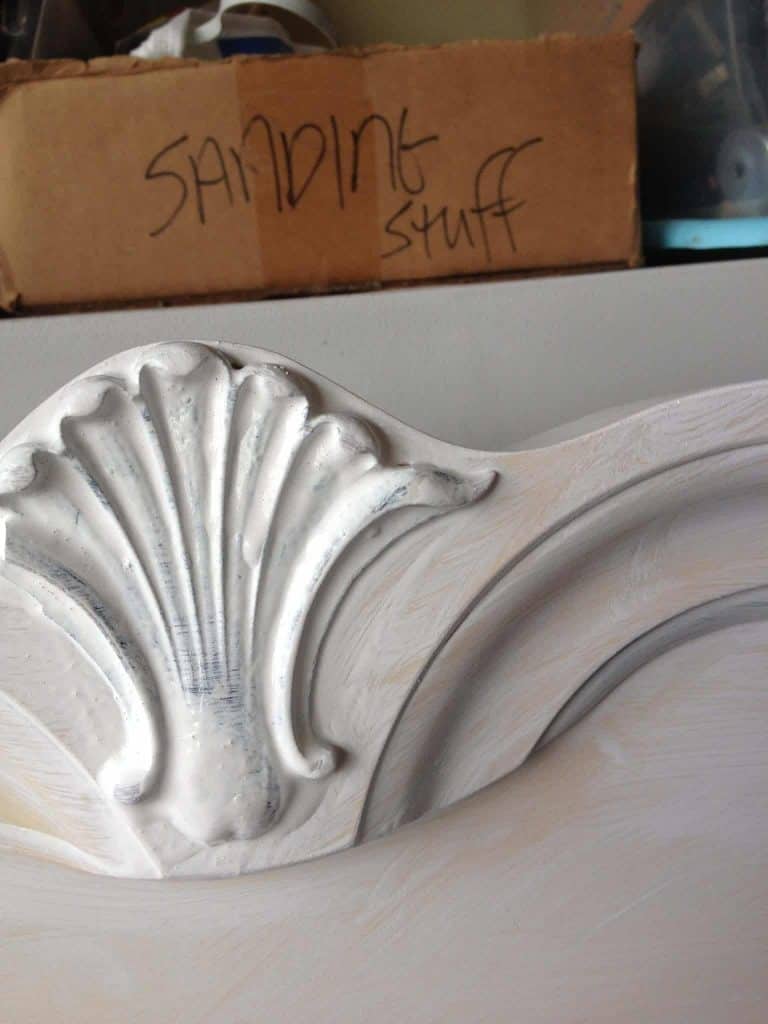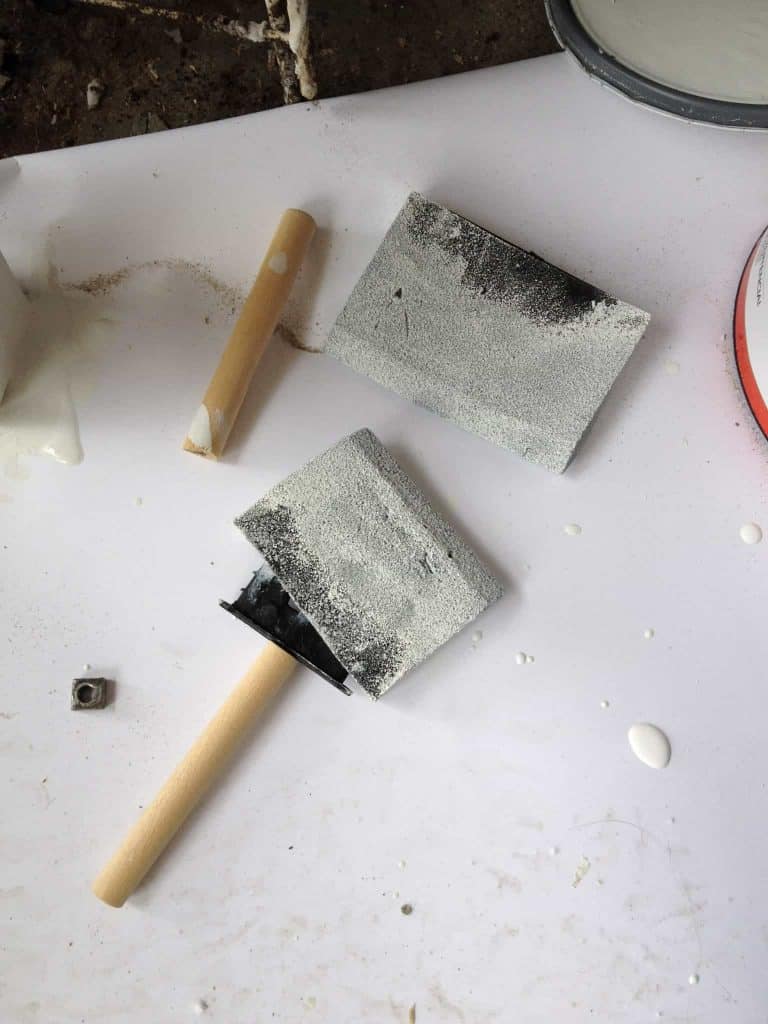 I use sponge because they provide the best coverage, are inexpensive, are easy to get into crevices and corners, hold a lot of paint, do not leave brush hairs, and do not show brush strokes. I prefer the red handled sponge brushes but I only had the wooden ones here. As you can see they tend to come off the handle, where as the red ones are glued to the bottom of the handle as well.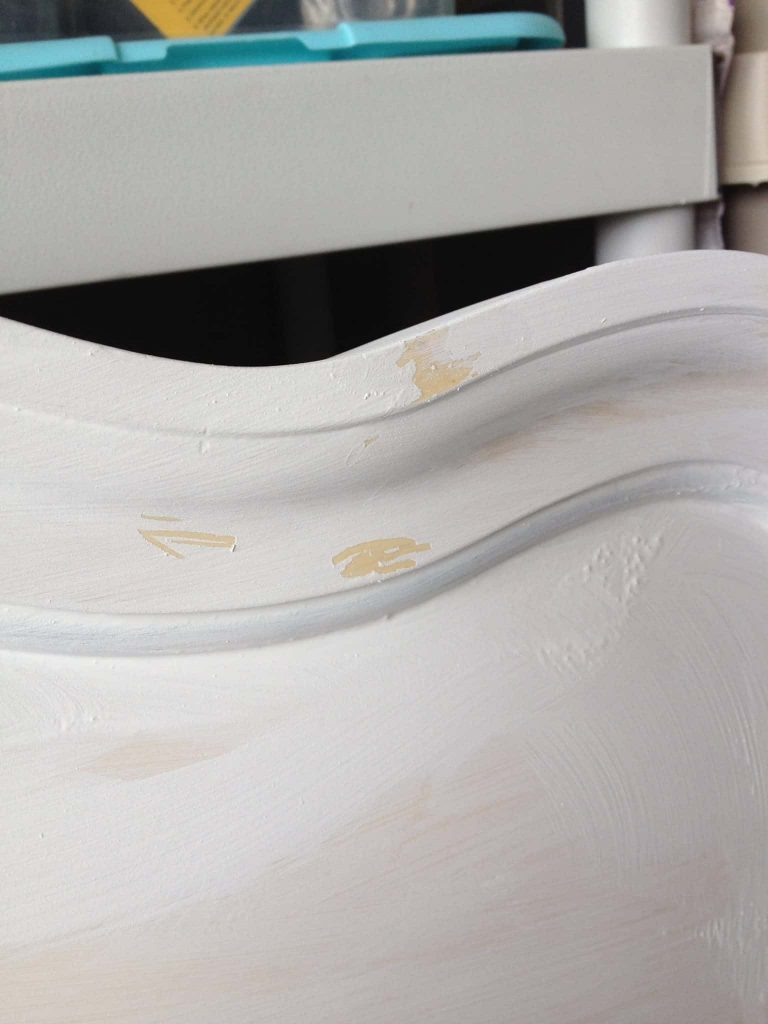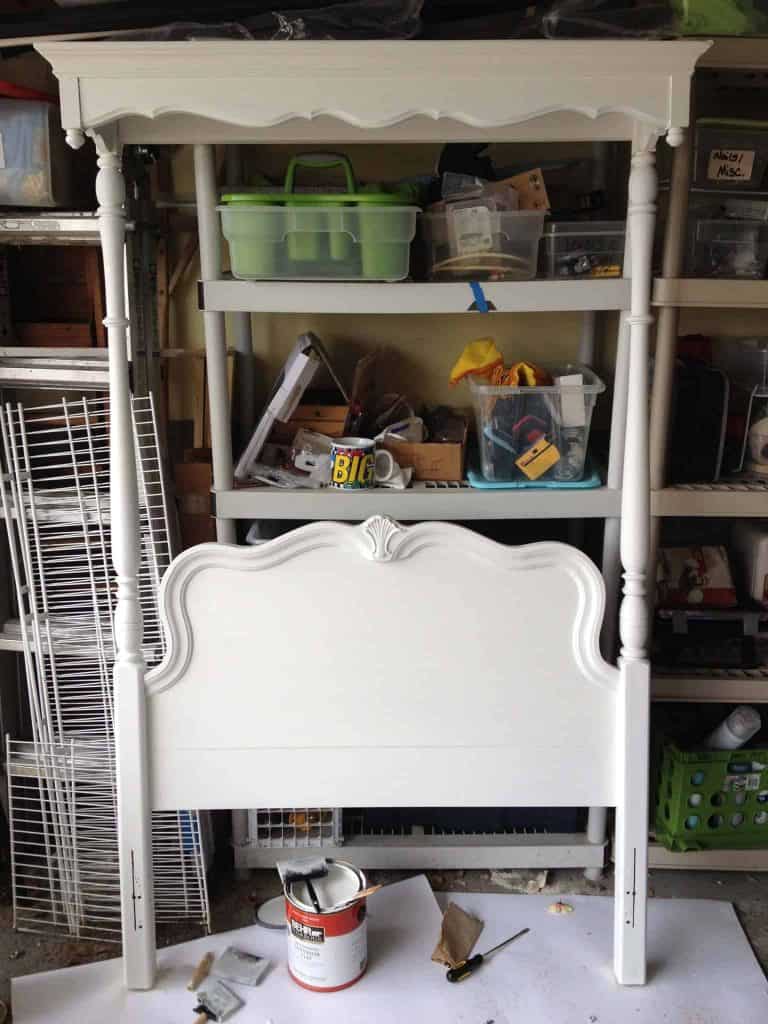 Once the piece is finished, I will spray it with a clear top coat. Depending on the look I want I will use flat, semi gloss or gloss coat. If I plan on placing things on top or if it will get more hands on it, then I would use a polyurethane semi gloss.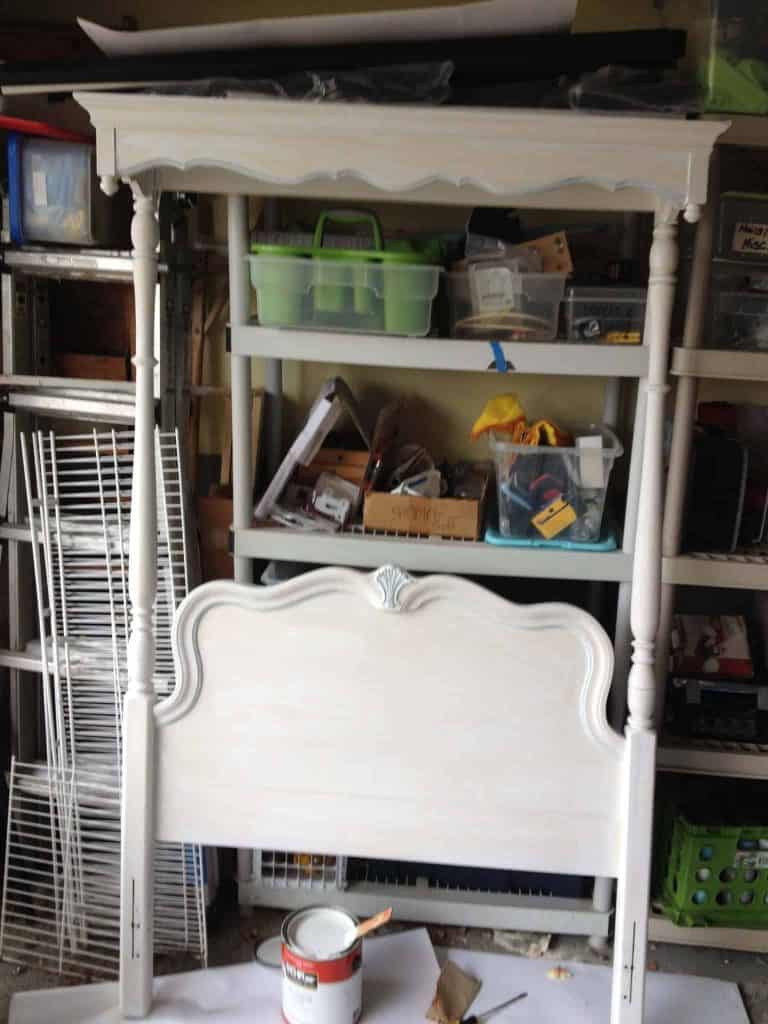 This was the finished project. Sorry for the garage mess LOL. This piece would look really cute in a little girls room or could be made into a cute little reading spot with a bench added and a light added to the top.
I would've made a little bench out of this and put a light in the upper part to make a sweet reading nook for a little girl, but, I no sooner got this painted and had someone wanting to purchase it so off it went!
What do you think of the DIY Painted Bed Frame? Do you think you would like to try something like this? Let me know in the comments!
Take a look at some other furniture makeovers here.