7 Steps to Buying a House
Buying a house is an exciting time! Finding the right location, considering the neighborhood, schools, parks, convenience and picking the right house is challenging. It can be stressful, exciting, nerve wracking and feel like a roller coaster ride all at the same time. There is a lot to buying a house but it is so worth it! Here are 7 steps outlined to help make buying a house easier.
It took years of budgeting and saving and making the right choices and sacrifices too. It took hard work and determination which I am very accustomed to. But I want to tell you it is possible and YOU CAN DO IT TOO! Here is what we did and the steps we took to purchase our final forever home.
If you are thinking of purchasing a home or a second home, start with a goal and a budget. You will begin with your income and jot down your expenses. The rest is just a matter of adding and subtracting BUT keep it visual. You see where your money goes and your spending habits. This is important for many reasons such as knowing where you stand, how you can adjust behaviors and see progress towards your goals.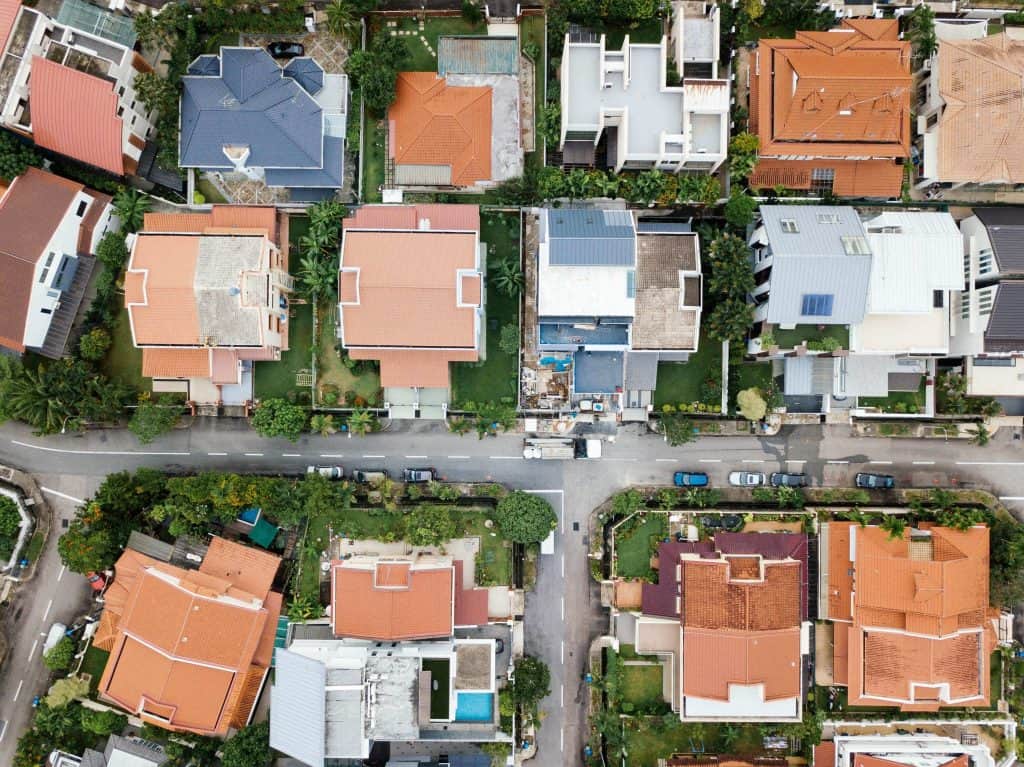 1. Getting Pre-Qualified
First thing you are going to want to do is to get pre-qualified with a lender. Start with your current bank to see if they have any programs available to you. You can also look online. Quicken loans, Rocket loans, etc. have programs that will find lenders for you based on the short application you fill out. This is an important step to buying a house so don't skip it!
For getting pre-qualified, you will need to know the following:
Copies of your identification: drivers license or passport
Pay stubs: last 2 – 4 current pay stubs. You will also need your most current when you close a month later.
Copies of your last income tax return: you will be asked to sign a form to allow the bank to pull them as well during escrow
Bank Statements: Very important that you can show that you have the down payment available (and have had it in your bank for at least two or more months. If you are receiving a gift for the down payment, you will need to show proof that the gift is not a loan.
Copies of any other sources of income: 401k, Child support, alimony, retirement, etc.
A list of your creditors (who you owe money to) and payment amounts : Payments for Cars, credit cards, student loans, etc. Your bank will pull your credit so be honest and explain any issues you may have encountered over the years that caused any negative marks.
Reference from landlord.
Once you select one of the lenders there and are approved, they will send you a pre-qualification letter that will let you know how much of a loan you are able to obtain. You will provide that letter to your realtor and they will include it with your offer to show that you are able to qualify for the house making your chances better of getting an acceptance to your offer.
You are not locked into this lender until you actually go through the whole process with them. In our case we decided to go with our current home lender rather than the one we had quoted online because they were able to offer us a lower interest rate.
The whole process of pre-qualifying takes about an hour or so. It depends on how much information is required and what you have available at hand (or if you have to go get some of the information). They basically run a credit check and ask basic questions about employment, savings, etc.
2. Finding Homes on the Market
I always begin my house hunting by looking online at Zillow.com and Realtor.com. Start in the neighborhoods you think you would like to live and see what is out there. Both of these searches will provide you will a lot of preliminary information for your choice homes. You can also save them as favorites and print it out for your realtor to get an idea of what you are looking for.
Things you will want to consider are:
Neighborhoods
Distance to work and family
Shopping convenience
Transportation convenience
Schools and/or parks
City limits or Rural (this can impact price and cost of utilities and services)
When you look at the listings available, you can expand on the different information available such as price history, age of home, amenities in the home, comparisons and more. This information will help you narrow down your choices and give you a good idea of exactly what you want in your new home. The more you know what you want, the easier and better choices you will have when working with your realtor.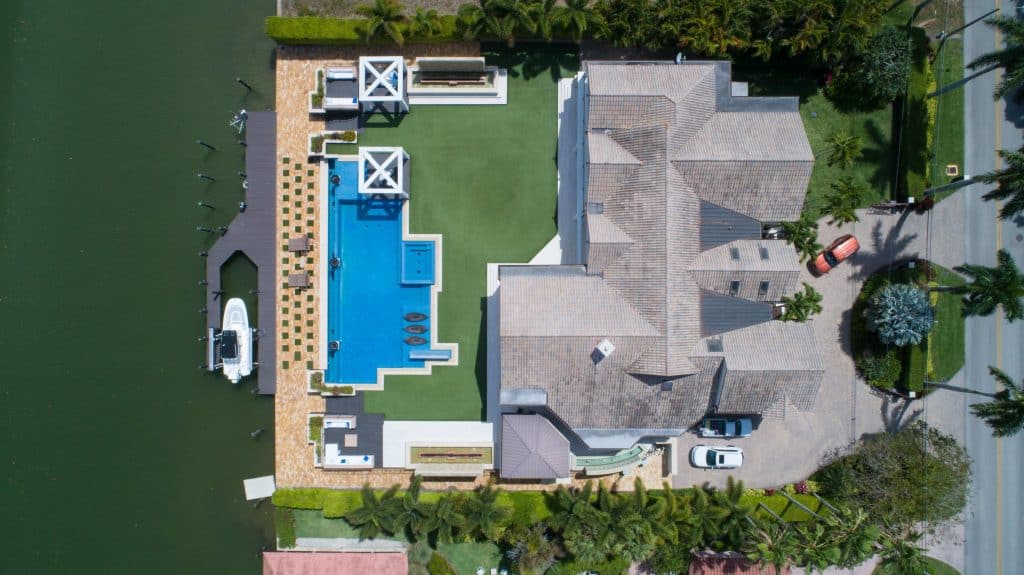 Next, we drove around to eyeball the houses and the neighborhoods. We went during the day (lunch breaks) and at night. This gave us an idea of what was around and what the other houses in the neighborhood looked like. We watched for things like the upkeep, noise levels, activities and so on. We also took note of the realtor's name and numbers so we could contact them.
3. Choosing a Realtor
Now that you have a list of realtors for homes in the area you like, you can reach out to contact them. Choosing a realtor that you are comfortable with is important because you are going to be working closely with them and you need to have a good feeling about them and their office. This will make all the difference to your entire process so be choosy. Interview a few. Ask lots of questions and Do Not Sign with them until you are absolutely sure. Here are a few things you can and should ask:
We ended up going with a referred agent from a realtor who was selling the house that we initially looked at. The selling agent did not want to take us on as a client because she wasn't comfortable representing both the seller and the buyer on the same house.
Once we met with her, we really liked her style. She came well prepared with multiple listings based on the house we looked at. We liked that. No wasting time with her and that meant a lot to us. We also listed our home with her to sell.
She was awesome. She did a really good job of setting up the appointments to see the home we had picked out as well as providing us some more that fit our criteria. After a few days of looking at about 6 homes, we put an offer in on one.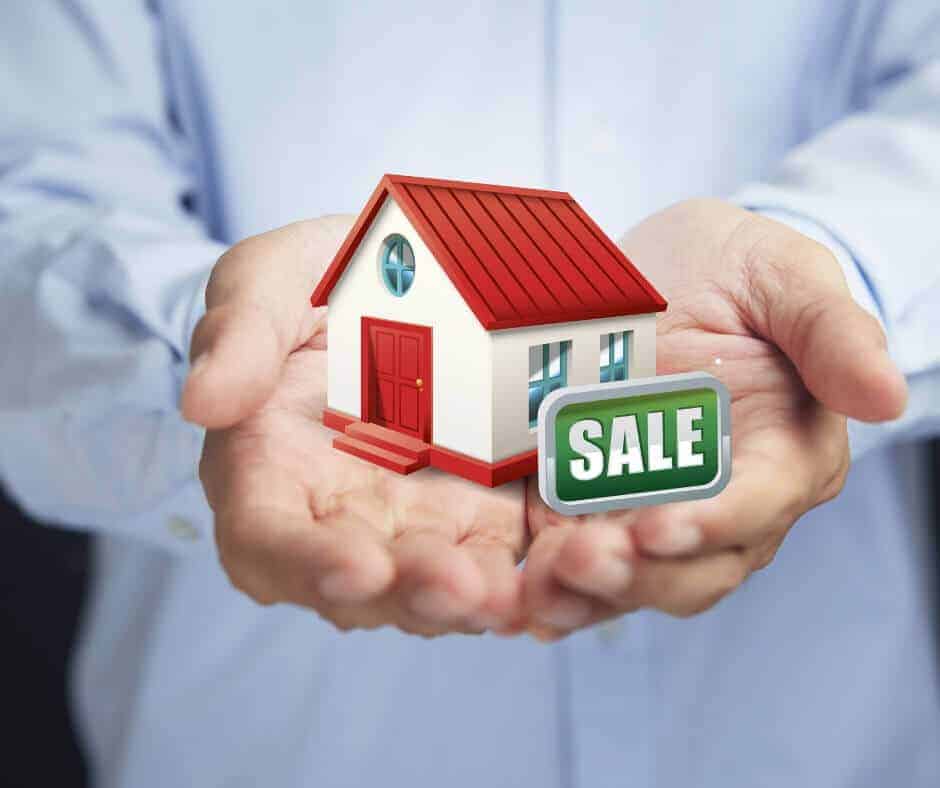 4. The Hunt
That is exactly what it sounds like. The search for the perfect house. It takes patience and time. Don't be in a hurry. Take your time. Bring your wish list for you and don't settle! The house of your dreams is out there. I think this is the funnest step in buying a house!
We looked at 6 but drove by many before the realtor took us around. You may look at more or you may look at less. When you go into a home, you will most likely immediately know if the house has potential and gives you a good feeling. 9 times out of 10 you won't get past the first room and know. When you find the right one make a pros and cons list. There are things you should check initially (before making an offer). You will, of course, get a home inspection which will provide you with a very good comprehensive list of issues but this is done After you put the offer in. So try to answer some of these questions before going down that road.
Things to look for and ask about:
The roof. This is a major expense so be sure to check the condition and ask the age and if there is a transferable warranty.
Look at the structure of the home inside and out. Any visible cracks? Is foundation level? Any sitting water? Any peeling paint?
Focus on the bones of the home not what is in it now or colors. These things can and will change based on what you do. So are the rooms the right size for your situation? Do they have a good flow?
Ask ages of appliances or note conditions. Do as much of a visual inspection on these things. Do they look like they have been maintained? Is there signs of rust? Check the heater and AC. If things look old and not maintained you may have to have them replaced.
Ask if there is a home warranty provided with the contract. This will at least pay for some things that may need replacing if they go out after purchase.
In kitchens and baths, look at the plumbing on top and underneath. Check for leaks, water damage and rust. Is there mold? Plumbing is not only expensive to repair, but it can be hazardous to your health.
Look at the land. Are fences in good shape? Is there debris? Is there easy access? Is the street busy? Is the noise level acceptable? is there any encumbrances or easements? Is the quality of the air acceptable?
On the house we put an offer on we did all these things, but when we went for the inspection we found out it was riddled with termites. YIKES! The termite inspector wasn't even sure how we could be standing on the floor in the kitchen because the beams below were basically sawdust. Needless to say we got out of that one right away!
So on to the next house. We found another house. This one was a bit older but we liked that it had 3 acres with a bit more privacy and some nice antique features. So we put in an offer. Well come to find out, this house was in a trust which was controlled by 3 family members. They each had to be contacted for approval and the realtor could not get a hold of one of them. After waiting two days and being told by the other realtor that they were having a tough time deciding, we decided again to move on.
Now you know how things are "meant to be"?, well that next day we went out shopping and stumbled into a small shop filled with locally made crafts. In talking with the owner we found out that she was selling her house and the house next door to hers was for sale. Her house was a little out of our price range but the one next door sounded promising. So we went to see it and fell in love with it!
It had everything we wanted. It was a ranch style on the first floor with all the main living there and it had a split level basement with half of it being a Workshop! That was my dream basement! 1,100 square foot workshop – WOW! That is what sold me. I do a lot of DIY upcycling and furniture restoration, repair and repainting and have always worked out of the garage. Now I would have a dedicated work space plus a garage! We put in the offer and we did go low because the house had been on the market for awhile and we learned the owners were anxious to sell.
5. Putting an Offer on a House
There is paperwork that has to be executed by both parties agreeing to price and terms of sale. This is the time to list all the things in the house that you would like (that is not already attached to walls, floors and ceilings). In our case we asked that all the workbenches in the work space be left. The house was empty so there really was nothing to ask for. We offered $30,000 under the asking price – totally expecting a counter offer.
Some times owners decline the offer and you just have to put in another more reasonable offer or they counter your offer with another price they are willing to accept or they accept your offer. In our case they countered at a $20,000 reduction in price. That was obviously acceptable to us! Given the comps in the neighborhood we knew we would not have any problem getting an appraisal that would qualify for our loan.
Next we gave the realtor a check for the "good faith" of the non refundable $100 (this is so they will take the listing off the market until the inspections are done and the loan is funded) and the earnest money, in our case it was $2,000 (this can vary) it is refundable under certain conditions and it is applied towards the loan at closing.
Now you are going to want to contact the lender you choose and start or complete the application process. Expect to answer detailed questions about your financial situations in depth. There will be a lot of paperwork they will require so be prepared. Most of this you had while getting pre-qualified so keep it handy. Start a folder with all this information and keep it all together. This will save you a lot of time and headache. Keep notes of what is going on. What people said and what the next steps are. For everyone but you it is routine, but this is all new to you.
6. Escrow: the ultimate waiting game
Now comes the anxiety part. At least for me. This is the most stressful step in buying a house. The realtor really handles all the appointments for inspections including termite, home (structural), septic, radon and any other things you want inspected. They will also set up a survey if needed. The purpose of this is so that you know what you are getting and if there are any obvious flaws that might change the dynamics of the transaction. As in the case of the termites in the first house we had an offer on.
The realtor will do their best to get them done within the escrow period that you and the owner agreed to in the offer. This will also be set by your lender so be sure to ask what time frame they can fund the loan when you are applying for the loan.
Your lender will also require and set up an appraisal of the property. You will receive this and all the inspection reports. At that point you can go back to the owner and ask for things to be fixed, or for compensation to fix them yourself, or cancel the contract. The title company will begin the searches for any liens, clear titles etc to the property. This is to ensure that you will be free and clear to the property once you close.
These reports are for your eyes only. Do not share then with anyone. I say this because we had a realtor that got included on an inspection report and they in turn sent it to our lender (not required). The lender then required everything on the list to be repaired regardless if it was acceptable to us. It took an extra 2 weeks to get these things done and we were actually fortunate the owner of the house (in this case it was a foreclosure so the owner was another bank) agreed and made the repairs. Avoid this added stress by taking this advice!
Things you can do while waiting to close on your home
This is a list of things you can do while waiting to close on your home. More of a preparation list so that the few days before your closing date you can start making the calls.
1. Get the phone numbers of:
Electric company
Gas company
Water company
Cable company
Insurance company (you will need this for your lender)
Schools
2. Set up movers for the old house and delivery to new house
3. You can make your wish list of decor and furniture you need BUT do not incur any debt during this time. If you do, it WILL effect your loan status. Your lender will run another credit check to be sure you did not incur any additional debt. So WAIT until after you close to make any purchases.
Also, do not make any job changes during this time. When we were moving to another state, I made a very bad decision to end my employment before the loan closed. It did not dawn on me that had a HUGE impact on our qualifying for the loan on the new place even though I had a new job in the new state. We had to start over with the application and luckily we squeaked by without my income. That really could have been a catastrophe.
One thing I like to do is to use the pictures off Zillow to create a game plan. I take those photos to the house when we go for the final walk through and measure everything. I jot down all my notes on the photos so that I can plan while we are waiting. I will go more in depth in another post on this topic.
Check out my post on the Best Use of Your Time while waiting in Escrow.
Ok, so now everything is done and you are ready to close! YAY!
7. Closing on your new home
You will go to the designated meeting place, usually the realtor's place of business or the lawyers office. You will have already received instructions from the lender on how much funds are needed for closing. They usually provide you with wiring instructions or you can bring a cashiers check to the closing. Bring your id as they will need to take a copy of it for the records.
You will sign more documents then you have ever seen in your life. LOL. Then you will receive a copy of them all. You need to keep these records safe as you will have to refer back to them at various stages of home ownership. For one, you will need them for your tax return the year you purchase and the year you sell.
Did you find this information helpful? I've prepared some information available for you to download on all the lists you found in this post! Purchasing Your Home Road Map, Finding a Home Checklist, and Choosing a Realtor Guide! Get them all by filling out this form!
Congratulations! You are now proud home owners. You now get the keys to your new home!
Home Ownership
So now what do you need to do?
Celebrate!!!!!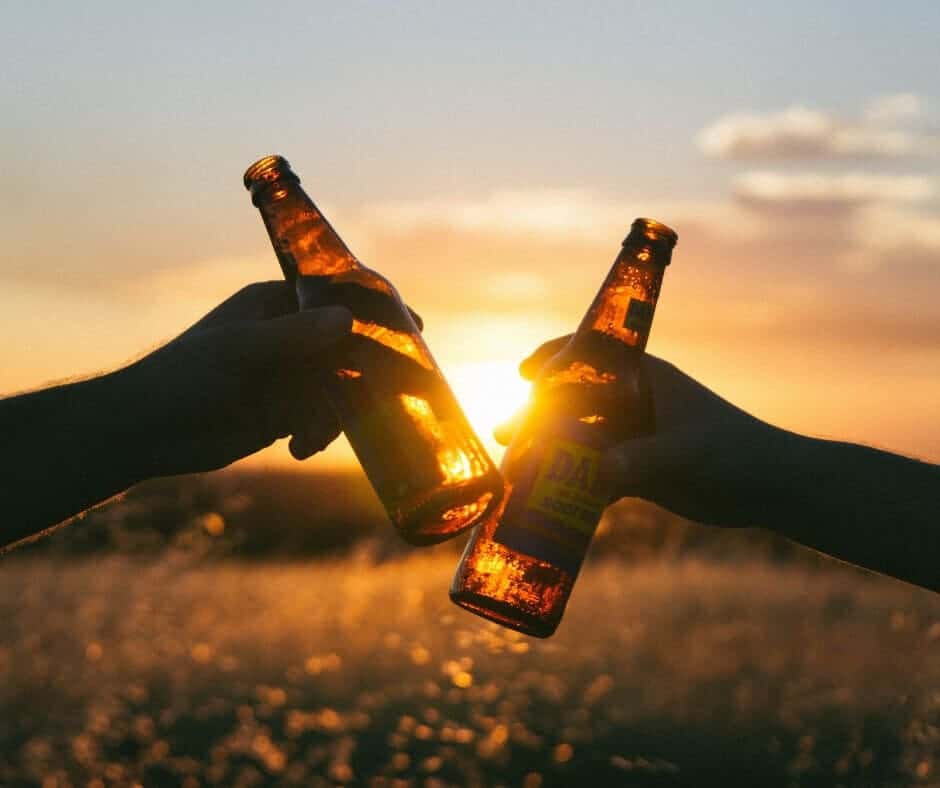 Yes, take time to celebrate this occasion. Drink a toast and save the cork! Do something to make this a special memory.
If at all possible do things like paint, replace carpet, clean cupboards and bathrooms, etc. while the house is empty. It is so much easier and you will be so much happier after you move in that you did that. Delay the movers for a few days. Most moving companies allow this so be sure to ask!
I hope this helps you understand the steps of buying a house. It is not an all inclusive list by any means but it is a good start. If you have a good realtor, they will take you through this step by step and answer all your questions as you go along. That is what they are for. Your lender also should answer all questions you have. Don't be afraid to ask. They are getting paid and it is their job to do this for you.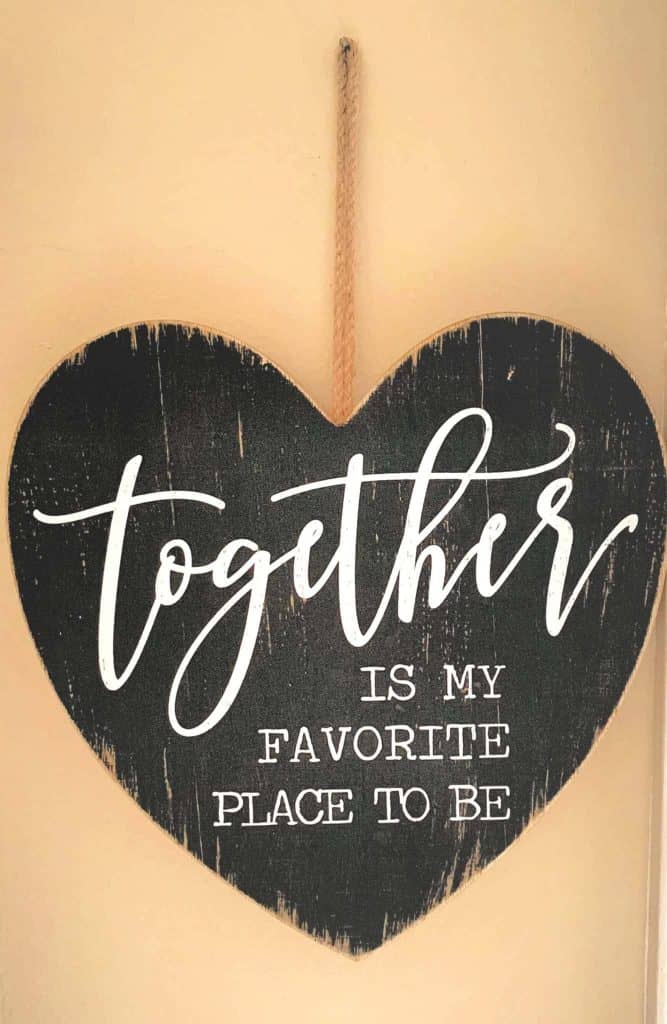 This was the little thing I purchased the we hung in our new house on closing day. We took our picture in front of it too. I can't post that one because we were literally exhausted and the picture shows way too much of that LOL.
Do you have any questions for me? Let me know in the comments below and I will answer them!
Pin it for Later: